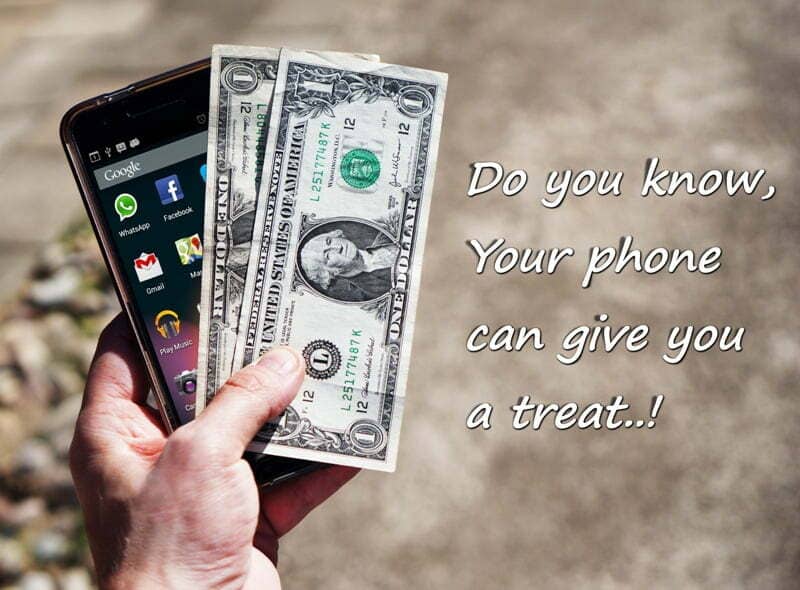 Yes, using your phone you can earn enough cash to treat yourself a movie or launch and more, to know more about it, read below.
Nowadays every one of us have a smart phone, for some people like me it's life line . But do you know, it can earn few extra bucks for you. However, i am not trying to make you believe that you can earn lots of money doing this. Yes, not that much so you can make living at home but as much as you can pay some of your bills. Everyone needs a few bucks extra every time, If you are one of this peoples than you are in right place. Who does not love some extra money in there pocket, just by spending 15-20 minutes on those apps.
Many of you may be wondering that you have do lots of things to earn a cent..!
Am I right?
there is nothing to worry about, you does not need to do anything special. Just grab a couch, watch some videos, try some apps, answer some surveys and also can refer people , that's all and you will receive cash for those actives. It's crazy right because we also do those things. There are lots of apps which are providing the same features, but there are some catches, some of them are not fraud. By trying those, efforts will go in vain.
So, i decided to make a list of only genuine apps which are available on playstore and itunes store, though which you can really earn some money. One of the cool thing about most of those apps is that you can directly transfer your earning to
paypal
.
Here, the list of top money earning apps in 2017. 👇
Ebates is a very old and reputated company which is basically a cash back app. Ebates earns a commission when anyone buy something through them. Ebates shares a percentage of the commission with its members in the form of cash back. But stop, thinking you can't make money from it. You can use this app to buy things, you are going to buy anyway. You can get some of your cash, back here. It also offers you to earn $50 just by referring 2 of your friend. Is it not awesome just refer 2 friends and get $50 when they made there first purchase, also it saves your few bucks every time you purchase something online.
One thing i like most about Ebates is that, you have options. You can either use there app or you can use there
website
, not many platforms out there is offering you that.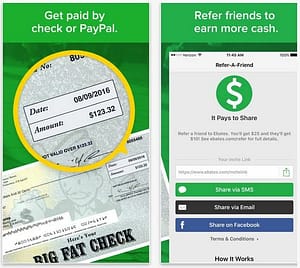 Referal link:
If, you use this link to sign up, you will get $10 as bonus else you have to start with $0.
Download link
You ever think, that you can earn money just by unlocking your phone . Yeah, right nothing just unlocking your phone with Slidejoy you can make money.
Slidejoy lets you make money to check trending news and to unlock your smart phone screen. You can cash your reward to your paypal account or gift cards.
Personally i did not earn much in Slidejoy, but according to
Clark Howard
you can earn $5 per month using this app.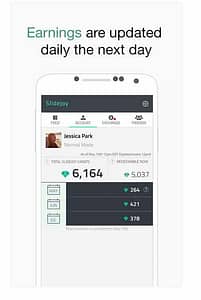 Download link
Like Ebates, using swagbucks you can earn from cash back on your every purchase. Swagbacks partners with large variety of bands like Gap, Walmart also some know online retailers like Amazon. There are variety of other options like searching, surveys, videos and coupons to earn more from from Swagbucks. Two among those option caught my attention because i never hear of them before, those are searching and coupons.
Searching: By using swagbucks as your default search engine, you can earn up to 50 SBs per day.
Coupons:
Swagbucks provide some coupon codes everyday in there social media which you can use to earn instant SBs. I found some sites which collect all these codes in place,
sbcodez
is best among those.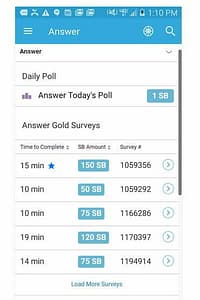 Referal link:
If, you use this link to sign up, you will get 500SBs as bonus which means around $3 else you have to start with $0.
Download link
In FeaturePoints you can earn points for trying free apps and taking surveys. You will be able to exchange the points for cash or other rewards. When
you are using FeaturePoints, you build up points for trying apps or sometimes it provides options like keep this app for 3 days etc. All the apps provided by FeaturePoints are pretty interesting and all of them are free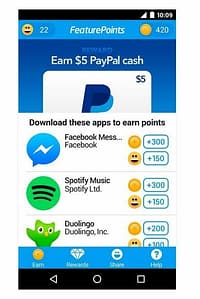 Referal link:.
First time you can use this code or bellow link to get 50 points in bonus.
techtipsanup
or,
Download link
#5. MooCash
MooCash also offer lock screen advertisement, through which can earn points. these points can be exchanged for cash directly in paypal, mobile recharge or gift cards also. MooCash is a free mobile app in which you can earn money just by using your phone. You can earn money by trying apps, and surveys or by referring friends.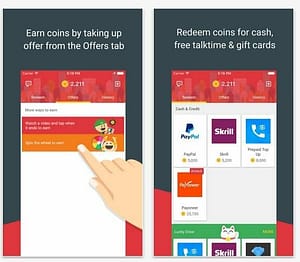 Referal link:
If, you use this code at the time of sign up, you will get 20coins as bonus else you have to start with 0 coins.
QLIAS6
Download link
Still worrying??
If, you are still worrying and searching for catches, i have something to say
1. All of those apps are free to download in play store, so you are not paying anything from your pocket.
2. I personally tested those apps, did not find any payment issues.
If, you still have any questions or want to share something tell me in comments. Don't forget to subscribe. 😃